Friday, 24 May 2013
From Donald Douglas at 05:19 0 comments


Links to this post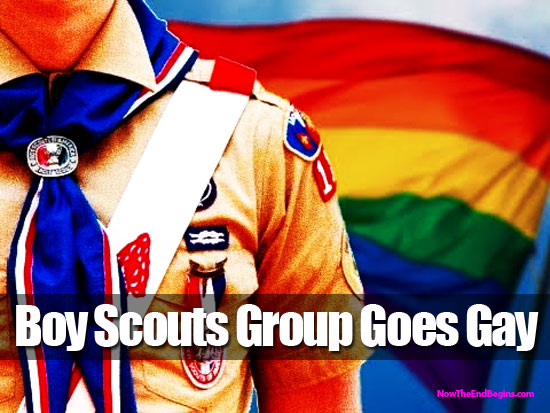 The board of directors of the Boy Scouts of America voted to accept homosexual boys and young men as members. This runs counter to its long-standing expectation that Scouts be "morally straight" and longtime policy; one upheld by an earlier Supreme Court decision. It is yet another sign of decline in American values.

From Alan Caruba at 01:42 0 comments


Links to this post
Wednesday, 22 May 2013
* Israel faces possible conflict on three fronts
* Fears "strategic looting" of Syria's advanced weaponry
HERZLIYA, Israel, May 22 (Reuters) - Israel is prepared to attack Syria to prevent advanced weapons reaching jihadi rebels or Hezbollah guerrillas in Lebanon if President Bashar al-Assad is toppled, Israel's air force chief said
on Wednesday
.
From Theo Spark at 22:17 0 comments


Links to this post
A soldier is killed in Woolwich, UK in what many said appeared to be a beheading. The video shows a man with a cleaver and bloody hands telling the camera that 'you people will never be safe'.
From Michael Haltman at 21:43 1 comments


Links to this post

After a 'private' meeting with Rep Issa (the weathiest member of Congress; I wonder what his marching orders were?), the Bernank 'read' a statement to Congress then asnwered some questions.

Cue the PPT (Plunge Protection Team).

Take a look at these COMEX spot charts for Gold and Silver and 'guess' the time this happened.

- It was purely 'coincidental' that the Cartel took the opportunity to 'hit' the markets.

On the other hand, this was pure, unabashed' in-your-face criminality in action for all to see.

- A classic "market operation"...so what are you gonna 'do' about it punks?



From Theo Spark at 21:38 0 comments


Links to this post
Palestinian Media Watch,

5/22/2013
by Itamar Marcus and Nan Jacques Zilberdik
The official PA daily reported on a visit by the PA Minister of Health, Hani Abdeen, to Israel's Hadassah Hospital in Jerusalem. The daily noted that 30% of the child patients in Hadassah are Palestinians and that the Israeli hospital is training "60 Palestinian medical interns and specialist physicians who will be returning to the [Palestinian] Authority areas to carry out their work." The hospital has a special program to train Palestinian doctors to treat cancer among children, reported the PA daily.
From Theo Spark at 20:49 0 comments


Links to this post

NRA Life of Duty presented by Brownells and Smith & Wesson have teamed up to release "FROG DOG" – the incredible journey of a Navy SEAL and his war dog from.

Click here to view more Patriot Profiles sponsored by Smith & Wesson.
From NRA Life of Duty at 18:06 0 comments


Links to this post
From Theo Spark at 17:05 0 comments


Links to this post