This story keeps getting bigger.

I have an update today: "Brett Kimberlin Death Threats Against Robert Stacy McCain?"

Follow that link for the latest.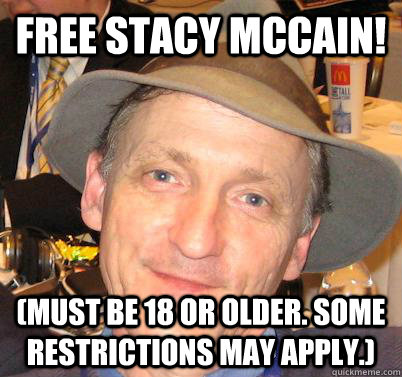 My previous entries are here: "Criminal Attacks on Conservative Bloggers: Update on Brett Kimberlin Intimidation Network," and "Convicted Terrorist Brett Kimberlin and the Left's Political (and Criminal) Intimidation Network."

Lots of activities in the works. See, "Are You Ready For "Everybody Blog About Brett Kimberlin Day", May 25? (Video)"

IMAGE CREDIT: Dan Collins, "The Big Cojones: Stacy McCain vs. Speedway Bomber Brett Kimberlin."