There's no shortage of news today and a roundup is in order...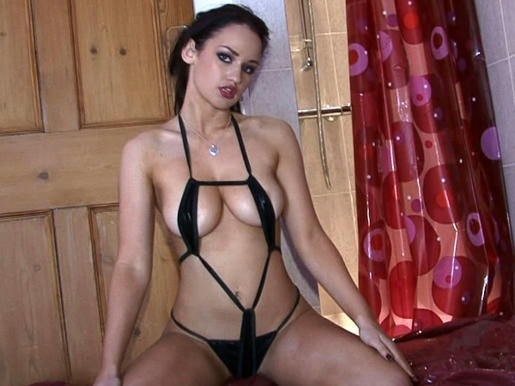 Now first, you gotta watch this lady when she comes on again next week. Huge breasts and a lovely accent, "
Nigella Lawson Heats Up 'The Taste'!
"
Okay, a must-read essay on the debate over abortion 40 years on, "
Elizabeth Scalia Responds to Mary Elizabeth Williams
."
Also, "
Union Membership in U.S. Fell to 70-Year Low Last Year
."
Additional responses to yesterday's testimony, "
Hillary Clinton 'Lost Her Cool When One Senator Pressed Her Closely to Account for the False Story That Had Been Put Out in the Days Following the Attack...'
"
Students at a Minnesota high school hung a black baby doll in effigy on MLK's holiday, and administrators want more social studies instruction? My snarky but serious response, "
I'm Sure Everything Will Be All Better With More Diversity Training and Seminars on Institutional Racism (PHOTO)
."
And this is just sad, "
Baby Dies After SUV Falls Through Thin Ice at Lake Minnetonka, Minnesota
."
And your afternoon hottie, "
Smokin' Kitty Lea Baby Oil Screencaps
." (This lady will melt you with her oil --- and well, her breasts too!)