Well, no doubt Ole Bill would've loved to get his grubby paws on Ms. Hurley's ample knockers.

But see, "Bill Clinton Bonking Elizabeth Hurley in 12-Month Extramarital Affair?"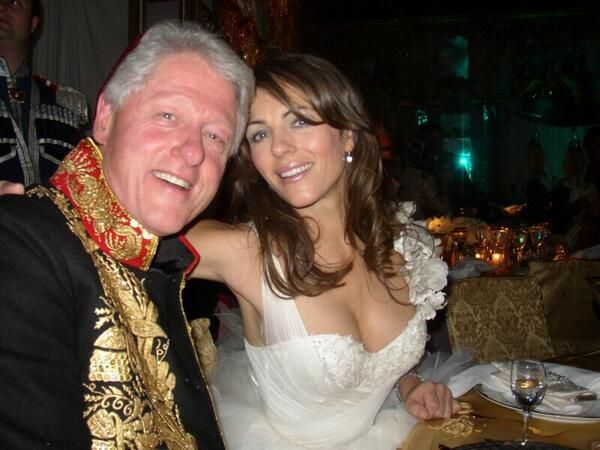 She's denying it:
"

I did not have sexual relation with that former presidential predator!

"
Click through for the full report.
Nice rack!