ISIS will invade the United Kingdom, the new video warns.

CAUTION!

This is a slick, graphic video, in the style of the old ISIS beheading videos. Viewers strongly warned. Graphic content!

Here, "GRAPHIC: Islamic State Propaganda Video Shows Murder of 5 Alleged British Spies (VIDEO)."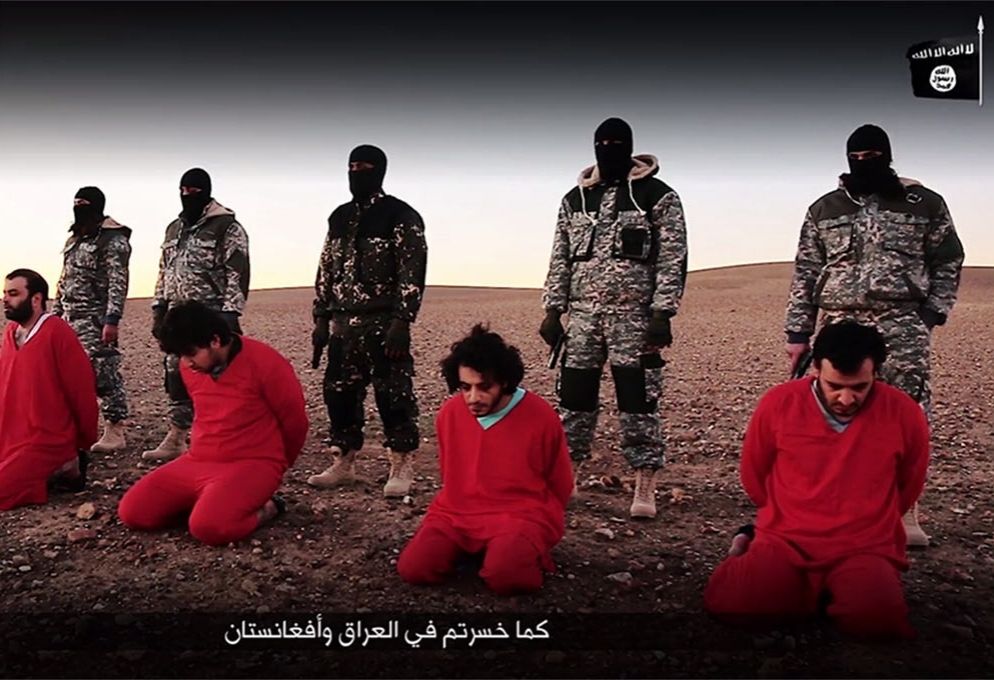 In a video released on social media the masked gunman warned David Cameron that the West could never win in the war against Islamic State in Iraq and the Levant (Isil), while mocking the impact of RAF airstrikes.

In a further chilling twist, a young boy aged around four, and appearing to speak with a British accent, also appeared on screen, threatening to kill non-Muslims.

The victims were all shot in the head at point blank range after the well-spoken British sounding terrorist delivered his propaganda rant.

The sickening ten and a half minute video had echoes of those posted by the Isil terrorist dubbed Jihadi John, who was responsible for a string of murders including the beheading of British aid worker Alan Henning.
Still
more
.